Now It's Easy To Build Virtual Machines Like A Pro…
There was a time when you could Google "virtual machine software," and only VMware and Java would come up.
But those days are long gone. Today, every server, network, security, and storage vendor has gotten into the virtualization business. Nowadays, VMs can run on smartphones and tablets, and are even being used to mine cryptocurrency…
And though VMware is my favorite, I wanted to be fair to VMinstall readers and all the vendors who have virtual machine products.
So I'm recommending anyone considering a career in virtualization, or businesses reviewing solutions for their new data center or private cloud, to test and evaluate more than just VMware products before deciding which is the best virtual machine for your future.
Pick Your Favorite Color!
Listed below are 11 flavors of VM software.
Five will install on a desktop and can run various operating systems seamlessly within the same pane of glass.
And then there are 6 more choices that are better suited for installing on server hardware. They all have their pluses and minuses. Does and don'ts. Lovers and haters. Choose one software, or two, or three, or all 11 alternatives.
Best Virtual Machines That Run on a Desktop OS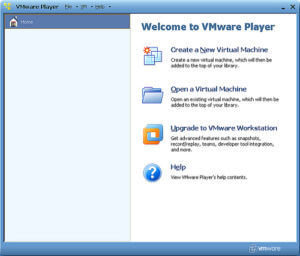 1. VMware Player is a FREEWARE for personal use software that will allow you to mount and run VMs directly from a Windows or Linux desktop. Though it cannot create new VMs from an ISO, it is still a powerful virtual machine software.
There is also a VMware Player Plus version with enhanced features, but it will require purchasing a license. Click Here To Download VMware Player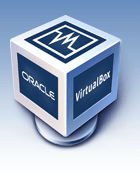 2. Oracle VM VirtualBox is another cool FREE virtual machine software if you're looking for an alternative to VMware Workstation. And it's an excellent choice for beginners. Great for lab testing and running from the desktop, VirtualBox installs on Windows, OS X, Solaris, and Linux.
Unlike VM Player this FREEWARE allows the creation of new virtual machines from ISO or importing. And will run most 32 and 64bit operating systems as a VM. Click Here To Download VirtualBox (Oracle also has OVM which is not listed in my top ten)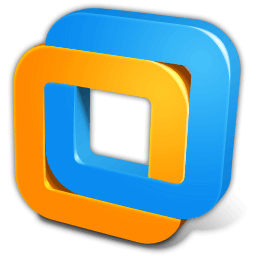 Best Virtual Machine Software Products That Run on Server Hardware
6. Parallels Virtuozzo Containers has been around for a while and from what I can find it is used most by hosting companies for providing Virtual Private Servers aka VPS.
But to be completely honest with you, I've never used it or worked anywhere Virtuozzo was deployed. I'm not even aware of any business use cases running Virtuozzo for private cloud. Although after reading about it for this post, I would agree it seems like a good choice for hosting companies. Click Here To Download a Free Trial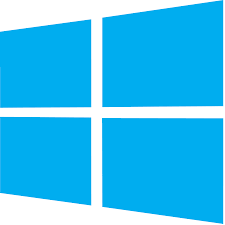 7. (Microsoft Hyper-V) Once upon a time there was Microsoft VirtualPC, then there was Microsoft VirtualServer, and now there's Microsoft Hyper-V.
A couple of years ago I remembered going to a demo and watching Hyper-V crash, but since then a lot has changed. Hyper-V can now do many of the same things most enterprise virtualization software boast about. Live migration, HA, templates, and importing VMs from VMware and EC2 using SystemCenter VMM. The only real hang up is the lack of popularity with the Linux community
Hyper-V works best with Windows operating systems, and it powers Microsoft's Azure Cloud. Click Here To Download Hyper-V.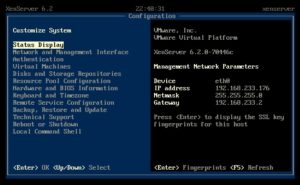 8. XenServer (XenSource) is popular open sources virtual machine software that was acquired by Citrix. But then Citrix made the mistake of trying too hard to make a profit from XenSource and lost many of their key supporters in the process. Since then Citrix has seen their error and has reopened the source code.
XenServer is available for FREE, but you can also buy the fully supported version as well. It's a robust solution used in many enterprise environments for hosting servers and desktop operating systems. And linked to XenCenter it can do just about everything vSphere can such as live migration, HA and importing and exporting VMs to the cloud.
The critical need to know is Amazon's EC2 Cloud uses a highly customized version of Xen. Click Here To Download XenServer.

9. KVM (Kernel-Based Virtual Machine) is another of my favorites. I guess you can say it's the second best choice. KVM is a full virtualization solution for Linux and is found already on most Linux Distros. It's preferred by more Linux guru's than VMware or XenServer, and it fits perfectly into OpenStack.
There are FREE or fully supported versions from RedHat, and it does all the cool stuff too. But like Hyper-V with Linux, KVM has limits with virtualizing Windows.
KVM's popularity has been moving up on the list of virtual machine software's due to its success with OpenStack. Marrying the 2 products together gives similar functionality as VMware vSphere, although there are some limitations with hosting Windows VMs, which are now taken care of by OpenStack's ability to also support Hyper-V and ESXi. Click Here To Download KVM.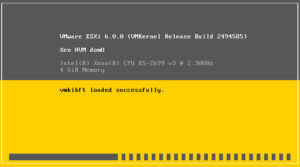 10. VMware ESXi does it all and more. For large enterprise virtual server deployments of Windows or Linux, VMware ESXi is the best solution in my opinion.
I'll tell you upfront it is not a cheap solution, but VMware does offer a FREE version of ESXi to get you hooked. And don't expect too much from the FREE version because most of the valuable features rely on vCenter and shared storage integration, as well as licenses for HA, vMotion, DSR, and storage DRS.
Since the 90's VMware has been evolving. It started as a clumsy little software that used to be installed on a Windows desktop. Then from there, it changed into GSX for Windows Servers. And then again it morphed into ESX which eliminated the need for Windows and booted to a Redhat kernel. And later in version 4, it became ESXi which now runs on a custom Linux kernel.
VMs on ESXi run Windows and Linux operating systems near flawlessly. It's also a powerhouse for many sizeable virtual desktop deployments running on VMware View or Citrix XenDesktop. And more recently VMware was in the news because they will soon power Google's Chrome virtual desktop cloud and provide access to Windows application. How cool is that!
VMware Engineers are well paid and in some datacenters, they run the show. Designing and building software defined datacenters consisting of best-of-brands servers, network and storage hardware. With dedication and online VMware training, you could become a vSphere expert and join in the fun.
A final highlight about ESXi is that it is used in the majority of private clouds. And more recently many public clouds have been offerings services that allow flexing private vSphere infrastructure directly to public vSphere infrastructure. Click Here To Download ESXi.
11. Nutanix Hyperconverged Infrastructure (New Product Update)

A while back, I met with Andy Ng to see a demo of Nutanix Hyperconverged Infrastructure.  Once upon a time Andy was my top VMware Engineer and he's mentioned in my eBook VCP for Hire,
During the Nutanix demo, Andy did what he does better than anyone I know – he drew a full stack of Nutanix on the whiteboard and covered the hyperconverged technology from end to end. I was intrigued by Andy's presentation of hyperconvergence. For more information see the results of Gartner's Peer Insights: Nutanix vs VMware Review. Some folks say Nutanix is the solution to the VMware tax.
To sum up my meeting in terms that someone who understands vSphere might understand, think of a 3 node ESXi cluster with VSAN and NSX all wrapped together. Basically, storage, network and compute are all bundled together in a hyperconverged elastic cluster that runs virtual servers on an open source hypervisor.
Nutanix is where I would start testing if I was building a new data center from scratch…
Nutanix has an enterprise software and hardware version that's fully supported, and they also offer an open source software only version. Click Here Download Nutanix Open Source.
Free Virtual Machine Tutorial To Get You Started
VirtualBox and Windows 7 x64 Install - Read Video Demo Caption
Vrtualbox is an alternative to using VMware or when the old days you would use Virtual PC. It allows 64-bit operating systems and Irving and especially for testing 2013 and are more advanced nav features. It's a great product because it also performs very well. So I've already downloaded the VirtualBox here so I would just go through the install. And it's one of those simple ones is just like those next-next-next. It will give you a warning here that it actually will shut down the network interface for a short second. It's not different than what virtual preceded.
It's just if you're running a live environment you have to be careful that it actually will stop all machines to make sure you have access to the Internet. So it's really only for production purposes. So when I'm basically finished installing it so it was a very very simple process.
The next thing I want to show here is actually how to install a Windows 7 inside this one. To create a new computer here and I just called this one Windows 7. And it's based on my text on Mac and figured out that it was actually going to be Windows 7 down here so that's fine but that's important because selecting the right type down here is going to have the supporting software installed as driver inside of ratings so if you're installing 2008 or Windows 8 or something like that one. Remember to pick the right version down here of Windows.
It also supports Linux and all kinds of other things in yeah so but I'll just say next and I want a little more memory than this one so I'll use for gate you create a virtual drive and it actually shares the VHD format that is the same as Virtual PC users and also hyper-v. But I'll just use internal format. I don't think there's much difference in speed but I guess interim format is best supported so I had a 25 gig default down here since I go into the install nav and all kinds of things in here.
I actually going to bump this up to a little more 40 gigabytes in here as being my hard drive and it's a will create this one my e drivers actually in this case. It's a solid-state drive and that's why I already configured it earlier to use as my default. Go in and say yes and create this one. Before I start the installations one thing I'm going to do in here is actually changing my amount of processes because it's going to install Windows a lot faster if I actually give it more CPUs in here.
This one is a pretty powerful computer it's a core i7 and is actually running at a higher speed than moderate nominalist so it's running gigahertz and it has eight threads and four cores. I just going to give this computer for I'm now ready to start my installation the next thing I have to do is select my image and I have Windows 7 with Service Pack 1 in here.
That's a download from TechNet from Microsoft that I have this ISO file from so go ahead and open that one and then I'll just start the install in here. And there are only a few things I will need to do to actually get this fully installed. Oh during this install process and it's fine I want to install it now. Until you install the VirtualBox additions in here the mouse can be a little sluggish especially if you're on a remote desktop environment but I just want to see my 40 gig hard drive. Just click Next and now it's expanding the windows files the first percent here takes a little longer. The total process of installing windows in here is probably going to be six-seven minutes in total but I going to remove some of this recording here.
If I look at one of the reasons this computer is so fast as it is it's running a Core I7 on new version and is actually has been slightly overclocked so it's currently on gigahertz down here so that's a process this one works fine also on a laptop it just won't get this tremendously fast speed that this one is this computer has two solid-state drives in it also so it has a solid-state C drive on 64 gigabytes as a second solid-state drive also on 64 gigabytes. And if I go take a look at it here I'll have my C Drive and my E drive is solid States. And then I have a two terabyte drive in here it's a motherboard that already comes with graphics cards and a 16 gig of ram in here. So this computer the cost less than thousand dollars like sure to buy an example from parts and it's extremely powerful for running a virtual box or any testing with the 2009 and 2013.  Now finished the first part we're actually covering all the files. It's now completing the installation here of Windows 7 and I will be able to soon type in the computer name and then install the VirtualBox additions that will make the drivers and Windows work.
The really good thing about the VirtualBox is that is completely free it even works on multiple versions. So if you had a Linux server you could actually also run VirtualBox same environment as this here so where it's now booting Windows for the first time for real after installing it so put in the username I'll just call this one Windows 7. I have to type in a password and a hint so same password cause I don't need to put in a Windows key and since it's so faster install I would just blow away this one when windows actually half-hour months won't work any longer it's all for testing anyway.
I use the recommended setting I'll go select Eastern time zone. Yeah and my network is a working Network and it's now finished and it's inside Windows 7 and it's installed now of course you need to run the Windows Update also but before I do anything else are going to install the VirtualBox Edition that makes the Mouse better and seamless resizing of the screen and think that one so install what is called guest additions down here and take a few seconds before it shows up but it basically put in a CD in the CD ROM Drive for this VirtualBox and then it will run the software from the CD so the old PC essence is just finished installing Windows I guess so I want to run the VirtualBox Windows additions and that's fine and I'll just check this one that I want to trust it all the time so in future updates of VirtualBox I don't have to check that I want to run it here and that was installing the VirtualBox additions in here so go ahead and reboot so now in Windows and of course I could choose another Drive in here I just going to remove that one because I don't need the VirtualBox one.
The real nice things in here are that it's completely seamless to switch between fullscreen and windowed mode and like you used to with remote desktop you actually have an option down here to attach devices and all kinds of things so it's but it completely disappears during the demo. So you can't see that you're actually running a virtual environment in here all the issues that existed with VirtualBox being able to resize or virtual pc being able to resize properly it absolutely doesn't exist.
With VirtualBox you can just drag the window is going to look nice you can always go fullscreen and it will just completely cover your screen so even if you connect to object it works perfectly fine in here so you can always get back of course to the windowed mode. And it's running very very fast in this VirtualBox here can also be shared. So if we look at my drive here I have in my VirtualBox folder I have a couple files in here and this one is really the virtual drive and that's why everything is in so you can share that with other people they can set up their own hardware around it matching maybe their laptop and so on.
But it's a very very powerful system in here the VirtualBox and it's completely free you don't require anything else. Then you have a decent laptop that runs 64-bit OS and then a 64-bit operating system and get very good performance.
Top 11 VM Software Alternatives (Try Them Out!)
As you can see, there are many options and features to choose from when considering the best virtual machine software that performs hardware virtualization. And aside from my obvious bias for VMware, here's what you need to ask yourself:
Will it be for running on a desktop?
Will it be for running Windows on a Linux OS or OS X?
Will it be for testing and learning or production?
Will it be for hosting VPS or building a cloud?
Will it need to support HA, live migrations, and transition to the public cloud?
Will it be a virtual machine software for a desktop or a server?
Will it be for Windows or Linux, or Windows and Linux?
Will it be a free VM software?
Will it be a VMware alternative?
So whether you're  running one instance of Windows on a Mac, or hosting hundreds of Windows or Linux VMs on Whitebox Servers in a data center, there's an alternative for the best virtual machines for you.
More Related VM Topics:
Honesty Disclosure: VMinstall.com is a participant in the Amazon Services LLC Associates Program, an affiliate advertising program designed to provide a means for us to earn fees by linking to Amazon.com and affiliated sites. Ads and prices last updated on 2018-05-27 at 14:28.