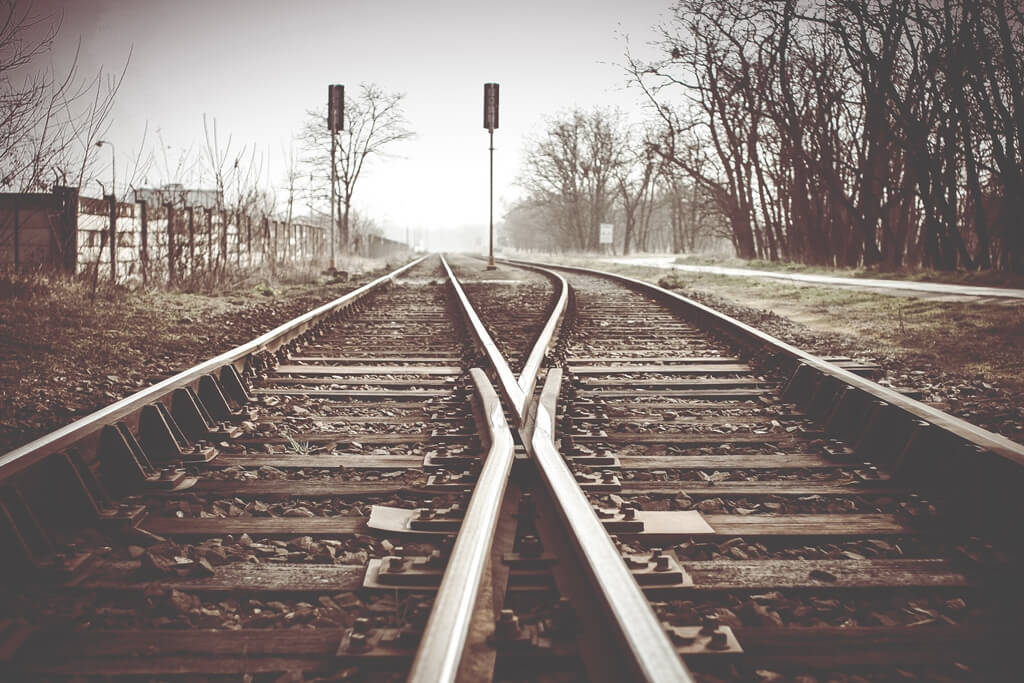 Do you know where your Training is taking YOU?
If you're just beginning your IT training journey then you're in the right place!
Look:
When I started my IT Career back in the 90s, there weren't many training options.
Most of us beginners studied for our CERT exams by reading stacks of books.
Those were the days…
I can still remember what the hot CERTS were:
Let's see, first was the MCSE (Microsoft Certified System Engineer) for Windows NT.
Then the CNE (Certified Netware Engineer) for securing Windows NT.
The CCNA (Cisco Certified Network Associate) for networking was very hot.
And finally, the A+ for desktop support was big, but it came towards the end of the decade.
Anyone of these CERTS was GOLDEN.
Why?
Because back then, there weren't many managers who had enough experience to tell the difference between someone who was technical, or someone who just talked like they were…
And Google wasn't around for managers to search for DevOps interview questions or how-to guides.
So, think for a moment.
For about a decade (1990 – 2000), CERTS were by necessity, the best way to find "qualified" people to do the technical stuff not many people knew how to do.
Now, let's fast forward the clock to the present day (Post-Google).
Today, every vendor has 50 CERTS for their product line.
Why?
Because they've realized "hey" there's tons of money to be made by selling exclusivity, i.e., CCIE or VXCD CERTs.
Online IT Training For Beginners
So now that you've had a history lesson, let's get to what you came here for:
2. CBT Nuggets Online Training (Serious IT Professionals)
CBT Nuggets is a recognized group of trainer whom for years have been providing technical training via videos.Years ago, I recall watching all the Windows 2003 video series while I was working on my MCSE.
Today they have matured into a leader in online training. Their online course catalog now includes too many training videos to list here. And some of the more interesting videos that caught my eyes were on Cloud, VMware, and Linux.
They have a few pricing plans and even a free seven-day trial to test them out. They offer labs, coaches, and practice exams to help get you certified.
CBT Nugget Online Training Prices:
The CBT Nugget basic learner plan starts at $99 per month ($89 per month for the 12-month plan).
This is Big News!
One more interesting discovery I made while researching for this post was CBT training qualifies for "official" training towards CERTS from Amazon, Microsoft, VMware, Cisco and CompTIA.

Here's an example of CBT Nuggets' Training offered towards the VCP5-DCV* CERT:

*Note: VCP5-DCV should not be confused with VCP5 training only offered by VMware.
Sample CBT Nugget Video:
Configuring a vSwitch on vSphere 5.5
Sorry, the video was removed from YouTube.
3. Pluralsight (Formerly Trainsignal) Online Training (Serious IT Professionals & Developers)
Pluralsight has a list full of online training courses for IT but also drives deep into video training more tailored for developers.
They offer video training series for jQuery, C#, C++, .NET, CSS, Java, JavaScript, iOS, and Android. And this only a few I picked from the catalog.
They also have all the traditional IT  courses for people wanting to learn Linux, Windows, and SQL. And according to their website, they have over 1500+ courses.
For the record, I have never used Pluralsight or Trainsignal, but I know people who have and they have found their online videos valuable for preparing for Microsoft and Cisco CERTS (You can still get these certifications without "official" training).
Boasting the Largest Tech Training Library on the Planet?

Pluralsight also offers a 10-day free trial (200 hours of videos) but charges nearly haft the price of CBT Nuggets for their Plus package.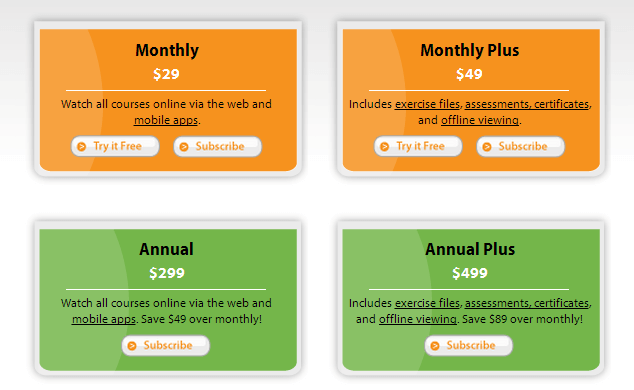 Pluralsight Online Training Prices:
As you can see from the screenshot, the basic price is $29 per month, but for $49 per month, you get additional content such as exercises, assessments, certificates, and offline viewing to name a few.
Pluralsight Video on vSphere Storage Overview
4. Lynda Online Video Tutorials & Training (Business Professional & Creative People)
Let's dive right into a Lynda tutorial video about WordPress.
After visiting Lynda's online training and tutorial catalog, I noticed there was more content for people looking for training on creative jobs like web design, photography, video & audio editing.
They also have a nice selection of technical tutorials on development and coding, but they don't go as deep as Pluralsight.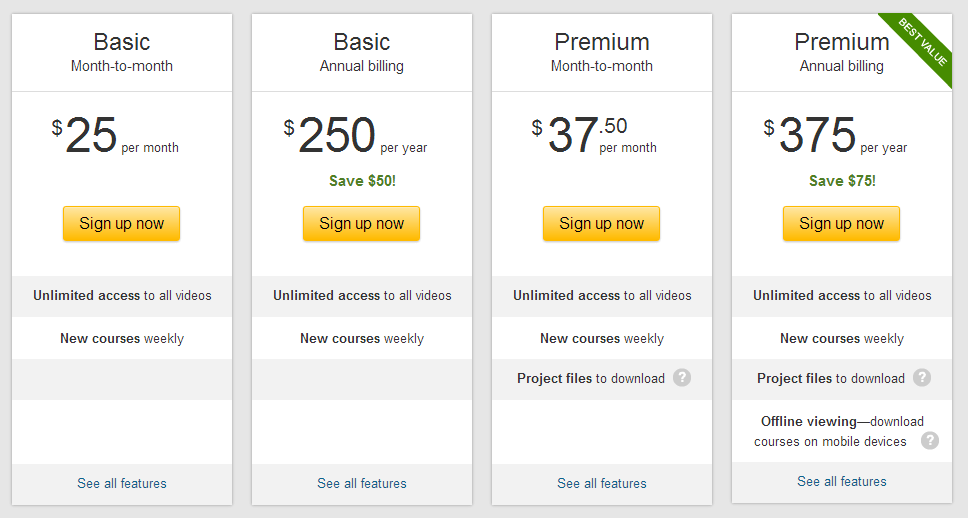 Overall I liked what Lynda had to offer for business professional and people like me with more of a creative intent in mind. Honestly, I could imagine getting pulled into hours of video training at Lynda myself on WordPress and other video tutorials unrelated to IT. Find out more about how Lynda.com can provide DevOps training.
Lynda Online Training Prices:
Lynda was competitively priced with Pluralsight (slightly lower) at $25 per month for unlimited access, $250 per year. (Check out Lynda.com for updated pricing)
Up to this point, we've cover 3 for fee services. Now let's get to the free training options…
5. VMware Hands-On Lab (Free)
VMware Labs (Flings) is a cool online place where you can get your feet wet and learn how to set up and use many of VMware's key products such as vSphere and Horizons. It's a must visit for VMware beginners.
6. Microsoft Virtual Academy (Free)
MVA is another cool place online for learning what's new.  Microsoft technology is always changing, and MVA is a place where IT staff can keep up.
7. YouTube (Free)
Finally, let's not forget YouTube. I saved my favorite freebie for last.
I've spent hour upon hour watching tutorial videos on YouTube. That's right; I've learned more about vSphere, WordPress, and SEO on YouTube than anywhere else. And, best of all, it was free!
So there you have them.
We started with my favorite and learned that Udemy is the best on-demand training that covers every topic an IT professional wants to learn.
Then we discovered CBT Nuggets is an excellent place for going deep. Probably the best culmination of industry experts on leading technologies.
Then, we covered Pluralsight, which is another very deep source of IT training but also has immense value for anyone leaning towards development and coding.
Fourth on the list was Lynda. We found Lynda a great resource for business professionals and creative people needing training or tutorials for technical projects that involve video, photography, 3D, and audio. And there is a pretty good selection of tutorials for developers and coders, too.
Fifth, we wrapped up with 3 training alternatives to get you started that was free (VMware Labs, MVA, and YouTube).
In summary, we found out for as little as $25 – $89 a month (and free) you can get an unlimited amount of training for just about any job, or better yet – you can focus on developing DevOps skills and target a career in cloud automation.
So I'll close with the same question I opened with – do you know where your training is taking you?
Read Related Topics: