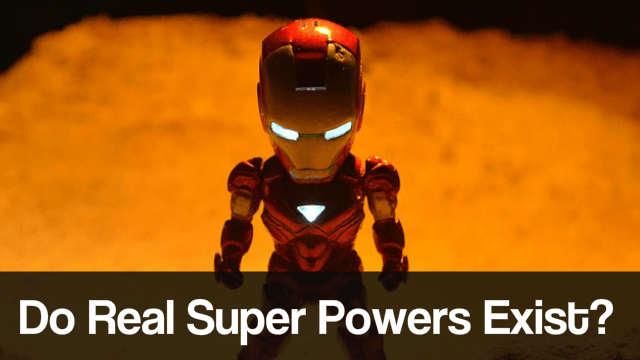 We love a good Super Hero action movie.
That's why movies like Iron Man, The Avengers and Batman make $1,000,000,000's.
In fact, we obsess over movie characters with super powers.
But we all know super powers aren't really real or are they?
Let's find out…
Want To Spice Up Your Resume So It's Not Boring?
WARNING: What I'm about to teach you requires thinking outside the box!
In today's lesson I want to talk about spicing up your resume with super powers.
Yes, I'm talking about super powers that ordinary people like you and I have…
In the next few minutes I'm going to teach you how to turn your key skills and experiences into Super Powers that will get you noticed immediately by hiring managers.
Does that sound like something you want?
Before I start listen to this:
Over the years I've worked with a lot of good IT Engineers who were smart, creative, and resourceful.
But the engineers who stand out in my memories are those who had super powers.
Really.
I've even written about a guy I managed years ago in the Intro for my eBook VCP for Hire.
Here's an excerpt:
Months after Andy had moved on; the vision of his ideal virtual environment was still drawn on the whiteboard he had given to another teammate. In the upper right corner written in red marker were the words "Don't erase this whiteboard!"
Andy was a "Rock Star" Virtualization Engineer who everyone, including me respected. This whiteboard had a vision of the perfect vSphere virtual environment, and we wanted to keep it around as a guide until someone else could whiteboard a better design.
Click here to read more of my book…
Don't laugh, I'm being serious…
Andy couldn't fly or dodge bullets but I would pick him for my Ops Team any day over guys like Captain America.
You see, I'm referring to people who get work done, or people who aren't afraid to take actions without needing their hands held, or people who think outside the box.
Look:
Anyone who can see a need and without being told sets up a meeting with the right group of people to fix the problem – and then follows through with a solution – these people in my book have super powers.
They may not be what Hollywood likes but I can tell you from decades of experience most people can't do what I just described above.
One of my most popular posts on VMinstall is about DevOps.
In this post, I get comments all the time from readers asking me "how to become a DevOps Engineer."
The truth is, you'll never be fit for a DevOps job if you always need to be told what to do.
People who get DevOps just do what needs to be done: build servers, deploy code, write scripts, talk to people to find out what's needed, etc…
Listen:
Every week I review resumes from people applying for jobs and they all kinda say about the same thing.
Seeking a challenging job where I can apply my xx years of experience in technology, blah, blah, blah…
Then they go on to list Degrees, Certs and about 50 technologies they may have clicked a button on sometime over the last xx years.
As a hiring manager what I really want to see on a resume is a list of 2 or 3 super powers.
Tell me about times when you persevered against GIANTS.
Or when you took action against Zombies to change the status-quo.
Or when you battled against Dragons and even though you were wounded you were still able to solve a big issue that was causing application slowness.
Or how you defeated a Villain to move the cloud project forward while at the same time maintaining compliance!
You see, average system admins can build new servers, install new applications, and ask for training.
But super powers enable a few unique people – against adversity – to do their job with fewer resources and achieve greater results at the same time.
That was how Andy was…is.
My Super Powers…
Over the years I've honed 2 super powers of my own that have helped me a lot.
They are:
Taking action
Getting things done
You might think they're the same thing but they're not.
Here's a post about my small beginnings with VMware and how taking action paid off.
Which is far different when compared with other times when I got things done that took months to finish.
Enough about me though.
Here's another super power I recently noticed while I was talking to a guy who was helping me.
First off this guys was amazingly NICE.
And he was genuinely happy.
He went out of his way to help me.
And even though I was frustrated, he stayed positive.
We need more people with this super power, right!
All kidding aside, kindness and caring are super powers.
Here's another example:
My youngest son also has a super power; it's the ability to do research.
If I ask him about anything he will overwhelm me with data on the topic.
But the real cool thing is it could be something a 15-year-old has never heard of and yet, when he tells me it's like he's been learning it for years and he's the subject matter expert.
It's frightening to hear a teenager talk about quantum computing like he invented it…
What's your super power?
Let's get to the part of this lesson you're dying to hear about…
If you don't pay any attention to anything else, listen to what I'm about to share with you because it's the reason you are still reading this post.
Maybe you're really good at bash or PowerShell scripting.
Rather than loading you resume up with 50 random topics, how about deeply explaining 2 or 3 awesome scripts you've created and what the benefits were? How much time they saved?
Or maybe you're a NetApp storage guru.
Instead of listing Certs and the NetApp Models you've worked on, explain 2 or 3 difficult storage problems you've had to solve. Also include the impact if you wouldn't have fixed them.
Or maybe you're an amazing IT project manager.
Instead if listing all the same fluff most PMs put on their resume about PMP, ITIL and training, talk about 2 or 3 painful project experiences you've had and how you worked through them.
Every project runs into unexpected problems from people, complexity, time or budget; and PMs with super powers to press through and finish the project without being replaced are gems!
Don't be a Tony Stark
My advice is not suggesting you boast, I'm saying you should help hiring managers notice what you really have to offer.
Let your greatest value shine or bubble to the surface in your resume. Be passionate about what drives you!
Remember, you may only get one opportunity and something needs to differentiate your resume.
Don't boast but be confident about your best skills.
Imagine this.
I don't know anything about you but if your resume ever crosses my desk and I notice you are awesome at a skill I need on my team you can bet I will call wanting to know more about your super powers.
Bonus Content
Still not sure?
No problem, get step by step resume help…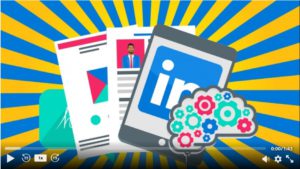 If you're still not comfortable with what I've been covering above, no problem.
I'd like to recommend a great online resume writing course by EAZL about Career Hacking. I purchased the course myself on Udemy to help revise my mindset on resume writing.
Here's all the great benefits covered in the course:
Prepare keyword-rich, targeted resumes that get results.
Present yourselves powerfully on LinkedIn and separate yourselves from other professionals.
Source and create career opportunities using traditional and non-traditional techniques.
Build relevant professional networks that are the foundation for a sustainable career.
Interview competently and persuasively while being yourselves.
Negotiate job offers successfully.
The folks at EAZL do an excellent job and take you set by step through the process of writing a $1500 resume.
And, best of all, they include all the resume templates shown below that cover most IT fields and levels to help get you started.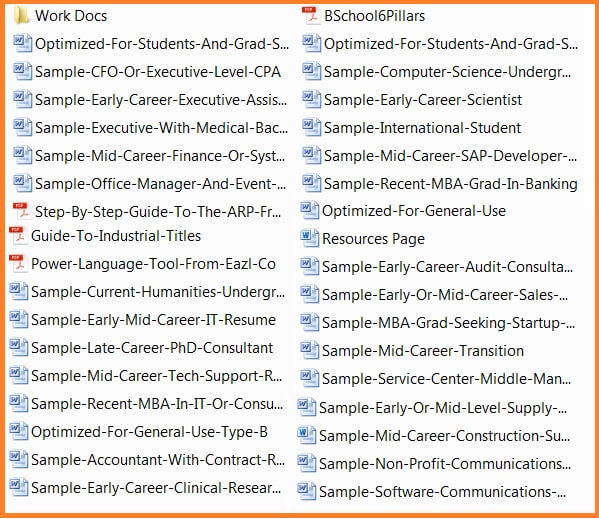 You can check out the introduction for the Career Hacking course by clicking here. If you act fast, you'll get a 30% discount. Good Luck!