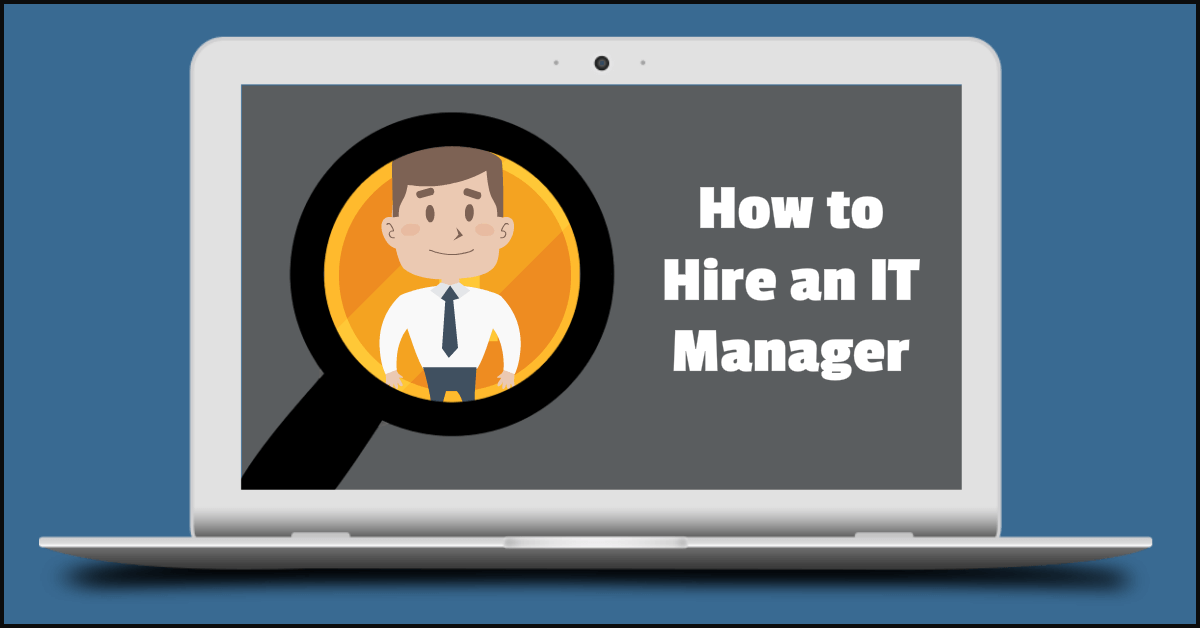 Looking to hire an IT Manager?
This hiring kit will give you the guidance needed to hire the right IT Manager, the first time.
Use this kit as-is or adapt it to your organization's need. And you can tune it to fit into an ITIL or a DevOps driven operation.
Best of all, it will help you avoid a costly $$$ hiring mistake.
IT Manager: Job Roles
Let's begin with a list of our jobs so you can see all of the hats we wear:
Infrastructure Manager
Operations Manager
Problem Manager
Program Manager
DevOps (Automation) Manager
Cloud Manager
Service Delivery Manager
And this list doesn't include the other technical jobs we do like: Systems Admin, Storage Admin, and Network Admin – just to name a few.
Here's what this hiring kit covers:
Salary
Personality
Skills
Training
Interview Questions
Job Description
Let's begin with how-much(?)
IT Manager: Salary
The national average salary for an IT Manager according to SimplyHired.com is $104K per year and ranges from $40K to $185K.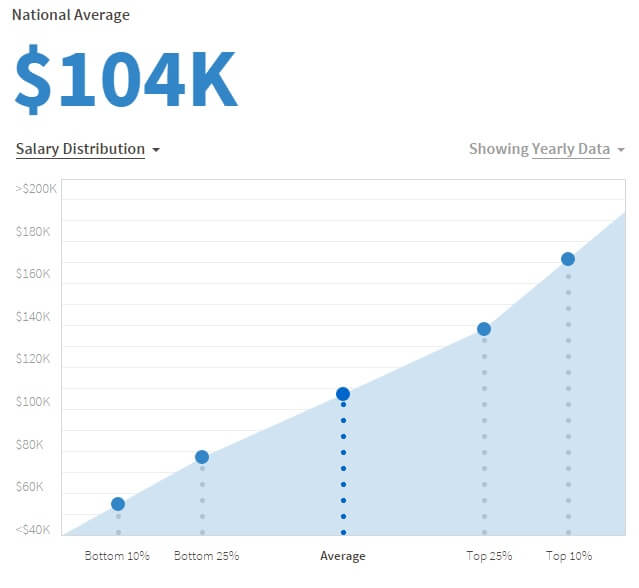 There's a lot IT Managers do and it changes depending on the size of the organization. Here's a salary breakdown based on SimplyHired's data:
Top 10% – $160,000

Top 25% – $135,000
Average – $104,000
Bottom 25% – $75,000
Bottom 10% – $50,000
IT Manager: Personality
To make the right hire you need to find not only a list of technical skills but also the right personality.
And depending on the situation and condition of your IT, here's what to look for:
Leader – IT Managers are often put in situations that require leadership skills. This is especially important if there are problems with staff and/or IT services.
Strategic – Often times, new IT Managers find themselves in the middle of turf wars between different technology groups or teams. This requires them to be strategic if they are going to improve service levels.
Organizer – The role of IT Manager requires the management of projects, services, people and deadlines. Organizational skills are a must.
Multitask – Along with supporting all the projects driven by PMO or other teams, IT Managers also lead their own projects to improve infrastructure, proof of concepts, automation, and many other projects that can pop-up.
Communicator – Whether by email, face-to-face, or by phone, IT Managers are always involved in multiple communication threads going on related to problems, incidents. issues or people. Verbal and written communication skills are a must.
Technical – Depending on the company and degree of hands-on involvement, a broad range of technical skills are also necessary. If the IT Manager will not be doing much hands-on work, they should still have up-to-date knowledge of technology.
Analytical – IT Managers spend a lot of time figuring out problems. Analyzing server logs, network traffic, storage capacity and trends are key to avoiding future problems and managing an IT department.
According to an article in ComputerWeekly, women make up 1/4 of Small to Medium Enterprise IT Managers. The article also says women prefer startups because of the culture differences. This crushes the stereotype that IT Managers (and leaders) are always men.
IT Manager: Skills
An IT Manager in a small business will likely be required to be hands-on, whereas an IT Manager for a large fortune 100 company will spend most of their time managing people and resources that are part of large projects. In either case a broad range of technical skills are required.
People: The ability to manage people. This includes hiring, mentoring, performance reviews, and sometimes terminating employees.
Communicate: The ability to communicate with technical staff, business owners, project stake holders, executive management, and vendors.
Technology: The ability to manage the day-to-day technology needs which include: hardware, software, cloud, and budgets.
Other: The ability to adapt quickly to changes that will improve IT services and lower costs. DevOps mindset.
IT Manager: Training
Most senior IT Managers have worked their way up from one technical job to another. This is often accompanied by college degrees, certificates, and technology certifications. However, there is no substitute for the training that happens on-the-job (OJT).
Training is all subject to the technical and personnel needs, as well as any regulatory requirements.
IT Manager: Interview Questions
A successful IT Manager will require the ability to think creatively, strategically and tactfully. In many organizations, they are accountable for all technical services. Therefore, they are held highly accountable for keeping service levels at acceptable thresholds.
The following interview questions require candidates to draw upon experience. These questions will help to determine the level of experience a candidate has with actual work scenarios.
Question #1. Tell me about the most creative solution you had to come up with to solve an application performance problem that was impacting customers?
FOLLOW UP: Was this your idea?
FOLLOW UP: If not, what was you first reaction to the idea?
FOLLOW UP: How did you measure the effectiveness of the improvement?
Question #2. Tell me about a time when you had to recover from a major outage (any kind)?
FOLLOW UP: How many users were affected?
FOLLOW UP: How long was the outage?
FOLLOW UP: Describe any obstacles you had while recovering?
Question #3. Tell me about an experience while working with other technology teams to meet a project deadline?
FOLLOW UP: Did you meet the deadline?
FOLLOW UP: If not, explain any obstacles you had with people or technology that caused the delay?
FOLLOW UP: How did you overcome the obstacle?
Question #4. Tell me about a time when you had to lead a bridge call for an incident/outage?
FOLLOW UP: How did you keep everyone focused on solving the problem instead of defending their technology?
FOLLOW UP: What were some of the tasks you did after the incident was over?
Question #5. Tell me about how you prepare for a major technology change?
FOLLOW UP: How did you QA the change before hand?
FOLLOW UP: What was the driver for the change?
FOLLOW UP: How did you communicate the change across to other teams?
Question #6. Tell me about your process for team building?
FOLLOW UP: How often do you have 1:1 meetings with your team members?
FOLLOW UP: How do handle conflict between team members?
FOLLOW UP: How do you handle insubordination?
Question #7. Have you ever had to terminate a member of your team?
FOLLOW UP: Without divulging details, how did you handle the termination?
FOLLOW UP: What was your involvement with the person up until the termination?
FOLLOW UP: What has been your experience mentoring someone with a less than acceptable performance?
These seven IT Manager interview questions and follow ups should provide enough data to evaluated how involved the interview candidate has been with staff, technology, stake holders, communication and best practices.
IT Manager: Job Description
The IT Manager will be responsible for the management of all IT staff and services.
The right candidate will have experience and expertise in cross-channel technologies including servers, storage, networking and cloud.
The IT Manager is creative with the ability to organize projects, meet deadlines and manage a team. The ability to troubleshoot and solve technical issues is expected.
This position requires a strategic thinker who can support multiple organizational objectives simultaneously.
Roles and Responsibilities
Develop and manage IT strategies that support organizational goals from the top to the bottom including [ENTER ORGANIZATIONAL GOALS e.g.]
Manage IT resources and staff to effectively support production and non-productions environments with consistent and predictable service levels.
Monitor and maintain capacity trends and keep organization and its customers from degraded service levels.
Develop, manage and execute procedures for change management, compliance and service delivery.
Creation of standard operating procedures (SOP's) for the planning, execution, optimization, automation and standardization of the organization's IT resources.
Managing in-house and outsourced staff and services to include: hosting, cloud, licenses, SLAs, EAs, OLAs. etc.
Monitor and report on metrics showing continuous improvement of service levels based on analytic data.
Hire and manage in-house and outsourced technicians, system administrators, storage administrators, network administrators, business analysts, project managers, etc.
Education/Experience Requirements
Bachelors degree (Preferably in Computer Information Systems, although don't overlook a jewel without a degree!)
5+ years experience in a technical leadership role including architecture, systems engineering, analytics, and/or application support.
3+ years experience in project management and/or management of an in-house and outsourced team.
3+ years hands-on IT roles [enter the organization requirements directly related to the position].
Skill Requirements
The IT Manager position requires a number of skills including:
Leadership – Successful experience leading a technical teams in a project driven environment.
Optimization – A demonstrated ability to optimize staff and IT resources while maintaining the highest service availability.
Standardization – Proven experience turning complex environments into standard, highly available and scalable infrastructure.
Automation – Proven knowledge and skills including strong language skills and the ability to see and think in a service mindset required to leverage automation.
Communication – Proven experience to successfully manage all necessary communication between staff, executive leadership, and customers.
Analytics – A demonstrated command of analytics platforms, metrics, and other data sources necessary to maintain the utmost highest service levels.
For more job description samples here's a link IT Manager job listings.
Final Thought
When in doubt go with the candidate who has a great personality and good technical skills vs the mistake of choosing no personality and extreme technical skills.
The latter may be the better choice for the individual contributor but not for the IT Manager, this is especially important in organizations considering DevOps because cultivating feedback loops are key to DevOps success.