Wow, you're going to love this!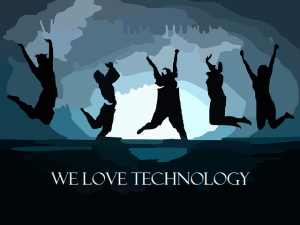 I recently listened to the David Linthicum Cloud Computing Podcast where David was interviewing Gene Kim; you know Gene the guy who wrote The Phoenix Project DevOps Book?
Anyways, I'd never heard of David before now so after listening to the podcast I decided to check the CloudTP.com website and what I found was a goldmine of like-minded professionals who love what I love: Technology, Cloud and DevOps.
Why am I telling you this?
At VMinstall, my goal is to not only to write about Shiny New Objects (SNO) but also to share exciting news about people and companies who are in to the same stuff we love!
What I found on CloudTP.com is awesome…
And-no, I'm not getting paid for saying this! Like I said, I'd never heard of David until now.
David and his partners are doing more than talking about the cloud, they're building them and writing case studies about their cool projects.
Sweet, right!
Who is CloudTP.com?
Cloud Technology Partners, as they are officially called, is a company bases on the east coast, Boston, MA.
Yup, surely Sox, Celtics and Pats fans but on the brighter side (just kidding), they're a technology service provider with a very impressive portfolio of professional services which includes:
Cloud
DevOps
Containerization
And a long list of other technology services.
Yup, all the cool stuff I love to do and read/write about. And you know you love it, too!
Now let's get to the best part of this post.
I'm going to tell you what really caught my eye on CloudTP.com…Jobs!
Lots and lots of Cool Cloud and DevOps Engineer Jobs
That's right…. let me say it again…Jobs!
Lots of jobs people like you and I get excited about.
They're hiring a small army!
I saw jobs posted for DevOps Consultants, Infrastructure Architects, Executive Architects, Google and AWS Cloud Architects, and more… 30 job listings as of this post!
Didn't I say you were going to love this post?
But don't take my word for it check out their career link for yourself.
And here's More cloud jobs to search through.
This is what really drives me to keep VMinstall.com going. I get excited connecting people like you, who have a like-mind and passion, with awesome career opportunities and advice.
Now go and take your cloud career to the next level!
BTW David, great interview with Gene… And great site and company CTP has.
If you found this post useful I recommend that you look through my DevOps guides…