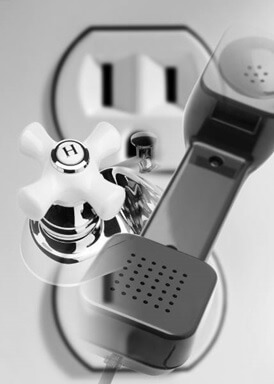 What's the difference between deploying a service versus installing a software technology?
A lot!
For example think about what you expect from companies that provide you with water, electricity, and telephone services (now you're getting close).
What's ITSM for Virtualization?
As an infrastructure manager, over the years I've had virtualization admins and engineers tell me how quickly they can install a new technology such as VMware View…
… and for the most part they were telling the truth.  Heck, even I can follow the instructions to set up VMware View.
But that's not delivering a quality service, its installing software.
And the difference between service delivery and software installation is huge!
Here's what I mean…
Using our example of VMware View, delivering a VDI service goes well beyond installing a couple of packages on a server and then deploying a few virtual desktops.
Moreover, it's about assessing the scope and use cases that may require various tweaks and alterations for each business unit (or department).
It's about matching the look and feel of the existing physical desktops so users are not confused.
And it's about testing and validating the application stack to ensure all the applications will still work once they are running on a VDI instance verses physical hardware with dedicated memory, CPU, hard drive and a network adapter.
No! A service is much more than installing cool software.
Consider our VDI example again.
In a proper service delivery project, a network traffic… Continue reading →