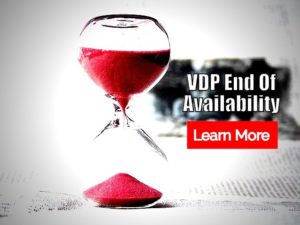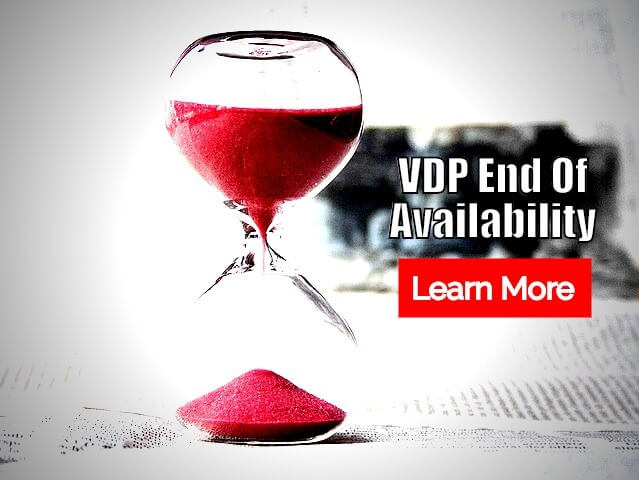 Important Notification: vSphere Data Protection (VDP) End of Availability (EOA)
That was the subject line of a VMware email someone forwarded to me last week…
To say the least, this is disappointing since it's taken about 2 years of tuning and tweaking to get VDP stable and reliable. Not to mention the servers and storage purchased for the VDP solution.
But that's life in IT, right? Things are always changing and in a few days, this will be old news…
Here's the first part of the email if you haven't seen it (don't worry the second half is down below):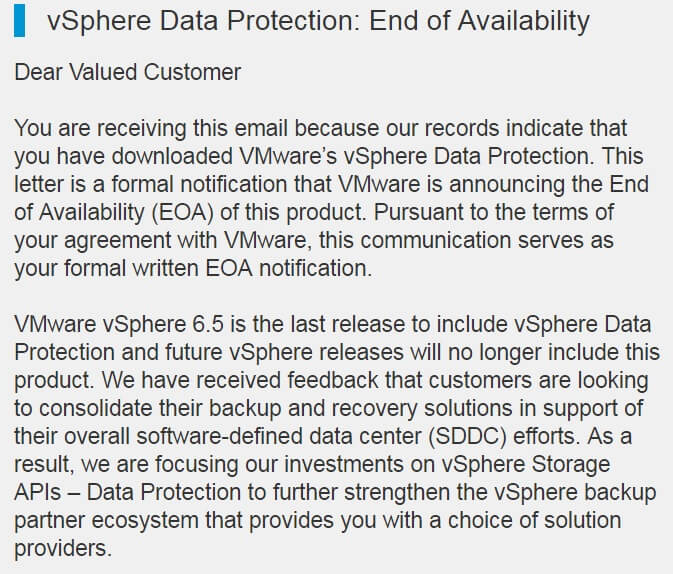 I like the part that says, "Dear Valued Customer".
If you'd like more information on this VMware change, here's a link to the official PDF on VMware.com.
Now:
We can get upset about this or we can get busy and find the best vSphere backup replacement for VDP before the time is up. – I plan to get busy!
Best vSphere Backup Replacement For VDP
At this point, it's time to start reviewing alternatives for vSphere Data Protection (VDP) before the EOA.
So in this post, let's quickly dive into 3 vSphere Backup alternatives that can replace VDP.
1. Everyone Has Heard Of Veeam Backup
Veeam has been around almost as long as VMware (Found in 2006).
In fact, I recall one of the first VMUGs I attended in mid-2007 where the Veeam sales representative demoed Veeam.
Yup, after 11 years, you can probably say Veeam has matured, and LOOK it even handles backing up other Hypervisors, such as Hyper-V, too.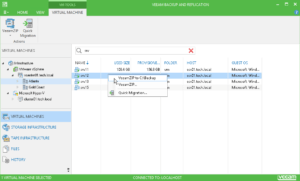 My Experience with Veeam
I've had good and bad experiences with Veeam, specifically locked files, and orphan snapshots.
Seems Veeam is touchy on storage that has high latency.
For example, if you are using iSCSI or NFS storage, during backups if the storage disconnects, Veeam would leave behind locked files or orphan snapshots. You can Google "Veeam + orphan snapshot" and you'll find hundreds of links on this topic.
These orphans would turn into a major pain and sometimes cause outages. The fix was to consolidate bunches of orphan snapshots.
But you can't really blame this on Veeam because the same thing happens with VDP. Search the web and you'll find many scripts for finding and removing orphaned snapshots.
Pretty much any time the storage latency gets high enough that ESXi disconnects from the storage, an orphan snapshot is left behind.
And each time the backup would restart, latency would go up again, and another disconnect would happen – hence another orphan. This would happen over and over.
The easy solution for this problem is to stop storage disconnects.
Alright now, that's enough about orphaned snapshots. Now let's get back to the topic of backing up VMs.
There's a free version of Veeam you can get and try before upgrading to the full enterprise version. These are some of the features:
Virtual tape libraries (VTLs)
Tape libraries
Standalone tape drives
Microsoft VSS for backing up files from running applications
Parallel processing
Unknown Media Changer (via native SCSI commands)
Global Media Pools
Restore VMs directly from tape (NEW)
And there's more than the free version of Veeam Backup offers. Here's the link to download Veeam.
2. Storage Snapshot Technology For VM Backups
I'm going to keep the storage snapshot vSphere backup alternative brief since nowadays most storage solutions that are VMware aware can take snapshots of running VMs.
You'll need to check with your storage partner to find out if the storage you use can be used for vSphere backups, my guess is there will be a charge for an add-on license in most cases.
Although, if you're already in the process of evaluating storage for your vSphere infrastructure, then now is the time to factor in the option for backing up the VMs using storage snapshots or replication. I know NetApp, Nibble, and 3Par all have this available.
3. Acronis Backup For VMware vSphere
I've seen the advertisement here and there for Acronis backup for VMware vSphere. In visiting their website, it appears Acronis has multiple backup solutions available for VMware, Hyper-V, Citrix, and EC2. The cool thing is you can check prices right on the Acronis website.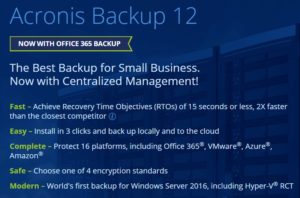 My only experience with Acronis is the free version that comes with a new hard drive that allows cloning the old drive to the new drive. I can honestly say it's always worked for cloning drives. But I know that's a completely different topic. 🙂
Acronis has big and small options depending on your needs. These are some of the benefits you get:
Easy – Reduce management complexity with a flexible, straightforward user interface
Complete – Protect VMware vSphere (VMs and hosts) locally, remote, and in the cloud
Safe – Data is encrypted in transit and at rest, and in the Acronis Cloud it is housed in SSAE 16 certified data centers
Fast – Quickly back up and recover VMware vSphere VMs and hosts anywhere with best-in-class data protection technologies
Reliable – Trusted by more than 500,000 businesses worldwide
Impressive! Here's a link to the Acronis Backup for VMware vSphere Trial.
We're almost done!
Now before I conclude, if none of the above solutions work for your environment there's always the new VMware Avamar backup solution offered in the Transition Overview.
Here's the second half of the email from VMware about the vSphere Data Protection (VDP) End of Availability (EOA).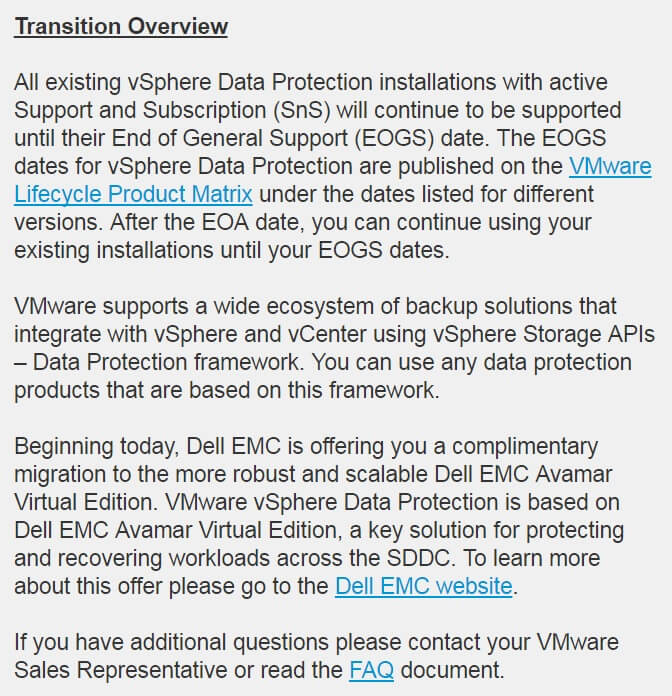 Overall VDP is working so it's not going to be an easy switch. And fortunately VMware has given us some time before the End of General Support of vSphere 6.5 so let's not waste weeks in meetings talking about what to do next…Get busy and start evaluating vSphere backup alternatives for the best solution for your needs!
Related Reading About Backups:
How do you feel about this change VMware is making to end the availability of VDP? Please share your thoughts below in the comments.