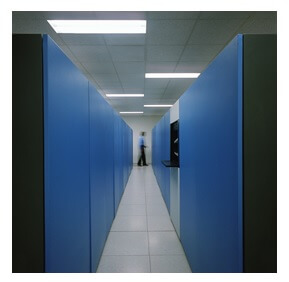 Blades Are Sexy!
Are you trying to decide whether to use blade and chassis instead of rack mounted servers for virtualization? Here are the Pros and Cons of Blades vs Rack Servers…
Pros of Blade and Chassis for VMware vSphere
First of all Blade and Chassis are Cool, especially UCS! (now that we have that out-of-the-way lets move on).
Uses less network ports (2 or 4 per chassis depending storage type)
Uses less power.
Uses less cabling.
Creates less heat.
Uses less rack space (Approx. 10U for 16 blades).
Uses less rack space and square footage for higher density DC.
Centralized server management.
Cons of Blade and Chassis
Cool is more expensive. (1 Chassis, 16 blades and networking Approx. $300K)
Higher density means a larger failure domain (Approx. 350 VMs in 1 fully populated chassis would require 2 (3 would be better) more fully populated chassis running at 35 – 70% utilized. Remember when you maintenance these chassi, the VMs need to be vMotioned somewhere or powered off.
Huge hassle when doing firmware upgrades of chassis, blades and other chassi components.
Networking and storage configuration can get tricky requiring training staff.
 Pros of Rack Mounted Servers for vSphere
Per server is cheaper (2 socket, 24 core, 192 GB memory – Approx. $16K).
Smaller failure domain is easier to evacuate 1 host server (25- 30 VMs) if something fails.
Nothing new for DC staff to learn (easy setup).
Easy firmware and driver upgrades.
Cons for Rack Mounted Servers
Uses more network ports.
Uses more power.
Requires more cabling (copper/fiber).
Causes more heat (high cooling bill).
Uses more rack space (2 – 4U per server).
Lower density per square foot of DC.
Individually managed servers (more IPs).
Blades vs Rack Server Conclusion:
First let me apologize to all my friends at Dell and HP, but I need to be honest here. There's obvious a sales benefit to blade and chassis over rack mounted servers and that's why many sales reps will push them.
If blade and chassis are already an established hardware standard then it's a no-brainer to stick with the standard, however, if you are being sold blade and chassis right out of the gate and your IT operation is smaller than 1000 VM servers consider that HA will require spanning blade servers across 2 – 4 chassis. This is the main reason why rack servers may be the better solution.
Rack mounted servers aren't sexy but they're much easier to scale capacity at a lower cost.
It can be frustrating when you've purchased your first two chassis with 4 blades per chassis, and then later on finding out the blade server technology has changed and now requires you to purchase upgrades for the chassis in order to use new generation blades. This is a real world example and is an important fact to consider…
Here's my simple formula:
1500 VMs or more – blade servers are the better solution and remember to plan for multiple failure domains, maintenance mode and upgrades.
1000 VMs or less – rack mounted servers are a better solution and remember to build enough extra capacity into your environment to allow a host to be evacuated.
Your turn – share input on Blades vs Rack Mounted Servers For VSphere!