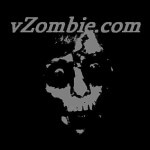 *** Note: Sorry this project has been discontinued.***
Yesterday I was working on a PowerShell script for identifying VMs that are using resources but their role is no longer required.Either because the server owner decided to use a physical server because the VM was not performing as required, or the duties of the VM are completed and the decommissioning process was somehow over looked.
I came up with a concept and decided these VMs would be officially called "Zombies". Then the name coined for my script "vZombie" was added. I was also lucky enough yesterday to register the domain vZombie and will be posting my script there soon.
Just think of these VMs like Zombies sucking valuable resources out of your Virtual Infrastructure. They may sit there idle but disk space (expensive SAN storage), memory and CPU are still allocated to them. I'm guessing that I'll find maybe 5 or 10 percent of the VMs are vZombies.
 To be continued…