Become Indispensable!
"If you're not indispensable (yet) it's because you haven't made that choice." ~ Seth Godin ~
Look:
I set out to write another post but then I discovered how much opportunity is out there.
It's pent up and ready to burst open!
So instead of a post my message needed to be an URGENT call to action…
For a while now I've been writting DevOps guides on VMinstall and about the importance of service delivery, but this need across all IT departments is now!
The demand for IT operations staff with development skills is flooding the job market.
Are you getting what I am saying?
The trend is happening Now!
As a manager who has hired 5 IT staff in the last 6 months, I can say with total honesty just being an average infrastructure admin is not enough. Even a VCP certification combined with a CIS degree won't get you to the top of the resume stack anymore because everyone has them.
Answer this question.
Can you fill this business need?
More and more businesses are getting bolder and need special talent who can get them to the cloud faster.
And they need help getting their products to the market sooner.
I said special talent (indispensable talent) because there are not many people with OPS, DEV, and Cloud experience who can handle the need.
Is this YOU?
If your answer is YES, then you are one of very few…
Opportunity is knocking.
In another recent post I published called, Finding The Elusive DevOps Engineer, I describe in detail 10 DevOps skills. Now I'm giving you the next step.
In this lesson we'll cover which skills to target now, and where to get the training online today.
Do you want to boost your salary 20, 30, 40 or even 50K per year? Don't get me wrong, you will earn every dollar of it but the opportunity (truly) is available!
Customize your own DevOps training course.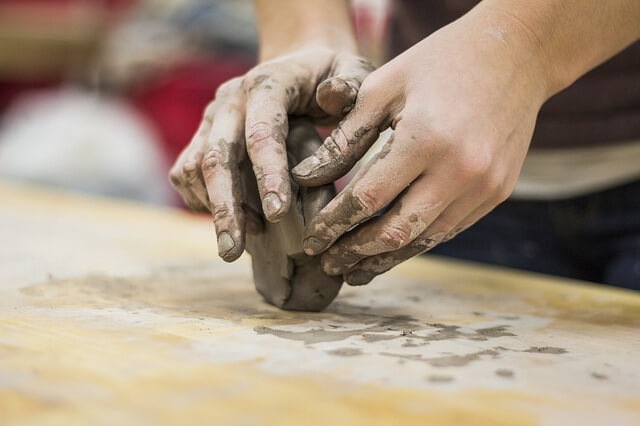 I'm going to show you where to get 100s of hours of training videos and project files that will get you started, today.
And they're not where you think they are (YouTube) and they won't cost much to access them.
Yes. I said cost because you will need to invest in yourself if you really want to become indispensable.
Trust me, it's a small amount and worth it.
Because there is a HUGE reward!
I've searched the Internet myself and these are some of the best training videos online.
No advertisements.
No sales buttons.
Just rich content presented by professionals who will help you develop key skills such as: Ruby, REST, and JavaScript coding.
Best of all, there's even a 30 day money back trial.
Here's an idea.
Find out which automation tools are used by the companies you are interested in.
You can do this by searching their career site, or on Indeed. Here's a link to search for DevOps jobs.
Do they use Chef, Puppet or Ansible?
Once you find out what's used then set up a home lab.
You can use VirtualBox and run it straight from your PC.
Then when you're ready, start the free trial.
At the end of 10 days – even if you don't subscribe – this will at least give you some new skills to add to your resume.
Where to start your training?
Below is a list of DevOps skills I know are valuable for beginners:
Web Services: APIs, REST, SOAP, JSON
Cloud Services: Amazon, Google, Azure
GIT: GITHUB, Version Control, Source Code Management
Coding: Ruby, PERL, Python, Java, JavaScript
LAMP: Linux, Apache, MySQL, Php
Windows DevOps: PowerShell, Hyper-V, SQL
Let's begin with a few training course samples that interest me.
Web Services & APIs
First, let's look at a sample from the Foundations of Programming: Web Services course.
This video series is very interesting because it goes deep into APIs which are used in most web services but also used in appliances such as load-balancers, storage, and even VMware.
All these infrastructure services have web services built into them and allow tools like Chef to access them via an API.
Openstack is another hot one that leverages APIs.
Here's a sample video of the web services training by David Gassner:
Like I said, these training videos are deep.
Here's a list of topics this course includes:
What is a web service?
Understanding the available transfer protocols and message formats
Examining SOAP request and response formats
Creating a simple SOAP service in ASP.NET
Choosing a SOAP implementation
Associating REST actions with HTTP requests
Sending RESTful requests
Creating OData request URIs
Securing web services
Lots of Examples!
The Foundations of Programming: Web Services video course includes examples with a variety of server and client-based implementations.
There's also coding excerpts in Java, JavaScript, C#, and PHP which are all key skills DevOps engineers should have.
Let's keep going.
Python
Here's another video series I know is useful, Python 3 Essentials.
Why Python?
Because Python is a common language used by configuration management tools and web service APIs.
Many Linux admins can script in BASH but higher languages such as Python, Ruby and PERL have more use.
The Python course is loaded  with examples of what can be done with Python. Combine this power with Chef or Puppet and you really have something to add to your resume.
In this video Bill Weinman covers "Creating a sequence with a generator function."
The full Python course covers all these topics:
A Python 3 quick start for experienced developers
Creating functions and objects
Using Python's built-in objects and classes
Repeating code with loops and iterators
Understanding and using conditional expressions
Creating sequences with generators
Reusing code with objects and libraries
Handling errors with exceptions
Amazon AWS & Google Cloud Services
Now let's get to the really good stuff.
Cloud training on Amazon AWS and Google Cloud.
I'm going to show you 2 more sample videos.
Each training course dives deep into using these clouds.
And there's even training for Azure.
Up and Running with Amazon Web Services with Jon Peck
The full Amazon course covers all these cloud topics:
What is Amazon Web Services?
Understanding the AWS terminology
Exploring the foundation services
Using tools for managing and administration of AWS
Signing up for services
Launching and managing EC2 instances
Configuring the software development kit (SDK) with AWS credentials
Storing objects in Amazon S3
Pushing notifications
Managing the workflow
Up and Running with Google Cloud Platform with Joseph Lowery
The full Google course covers all these cloud topics:
Why Google Cloud Platform?
Deploying an app with Google App Engine
Activating and working with Google Cloud Storage
Loading, querying, and exporting data with BigQuery
Working with Cloud Storage buckets
Managing cloud-based private networks
Importing and exporting data
Scheduling backups
Working with Google Datastore
HUGE CHOICE!
These are only a few samples, there's plenty more.
On the site I'm going to give you there are hundreds of videos and project files you can use to tailor your DevOps training perfectly to match any job requirements.
I found this gold mine while doing research for another post I recently published about Online IT Training where I compared 5 alternative online training options.
How much does DevOps Training cost?
Here's what is so special about this training option.
First off, there are other more expensive sites dedicated to offering DevOps training if that's what you want…
…but what I found interesting was Lynda.com has almost all you need (minus Puppet & Chef) for $25 per month* or $37.50 per month if you want the premium service. *Prices may change.
My goal on VMinstall.com is to help beginners get ahead and this is a great deal while it lasts and you can cancel it any time you want.
You can go ahead and spend $100s more but I'm telling you the courses I showed above are perfect for anyone getting started.
This is a huge opportunity that will help beginners develop into DevOps or Cloud Engineers…
…and that's where the excitement and money is!
Example of my own membership email: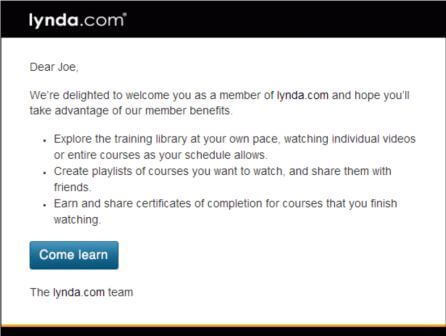 Let's Recap:
I created this post because there is a huge need for people with all these skills.
The old way of building servers and deploying code one task at a time just doesn't keep up with the speed of today's global market place.
Here's a list of training that can prepare you for DevOps.
Cloud Services:
Up and Running with Amazon Web Services
Amazon Web Services Data Services
Fundamentals of Cloud Data Storage
Amazon Web Services Essential Training
Up and Running with Google Cloud Platform
Google Cloud Storage and Data Essential Training
Google Cloud Compute Engine Essential Training
Understanding Microsoft Azure Core Functionalities
Up and Running with Azure Mobile Services
Up and Running with Azure
Using Windows Azure with Windows Store Apps
Linux and Web Services:
Up and Running with Linux for PHP Developers
Up and Running with Ubuntu Desktop Linux
Installing Apache, MySQL, and PHP
Building Web Services with Java EE
Foundations of Programming: Web Services
ASP.NET MVC 4 Essential Training
Connecting Android Apps to RESTful Web Services
Up and Running with PHP: PEAR, PECL, and Composer
Github:
GitHub for Web Designers
Up and Running with Git and GitHub
Version Control for Everyone
Coding:
Java, CodeIgniter, JavaScript, MySQL, PHP, jQuery, Python and more…
Update: Since creating this post Lynda.com has been acquired by LinkedIn and the options above have changed and may no longer be valid. But not to worry because I have updated the links to new training offers that are more specific to DevOps tools and skills.
More Guides About IT Training:
FREE EXCLUSIVE TIPS
Enter your name and email below to get personal access to proven VMware, DevOps and Cloud tips...
Thank you.
Something went wrong. Please try again.