Open Source Self Service Portals for VMware, XenServer, KVM and other virtual servers: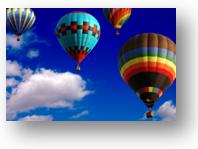 Open Eucalyptus http://www.eucalyptus.com
OpenNebula http://www.opennebula.org/
Cloud Stack http://www.cloud.com
Convirture  http://www.convirture.com/ (Supports VMware)
OpenStack http://www.openstack.org/
Self service cloud software is cool, but you'll also need a hypervisor. I highly recommend you take a look at these virtual machine program alternatives to see if there is one that will work for your existing hardware environment.
All links are Free or Open Source Cloud Portal Software.*
*Update 10/25/2012
FREE EXCLUSIVE TIPS
Enter your name and email below to get personal access to proven VMware, DevOps and Cloud tips...
Thank you.
Something went wrong. Please try again.