My last blog was about installing Google LiveAndroid on a virtual machine (VM). Today I'm blogging the release of Google Chrome OS beta which is easy to install on a VM using the ISO image.
I downloaded the ISO image from SoftPedia, created a new VM in VMware Player, mounted the ISO, and the OS boots right up. I haven't had time to do a full install but this was good enough to demo Google Chrome OS.
Google Chrome App Menu Screenshot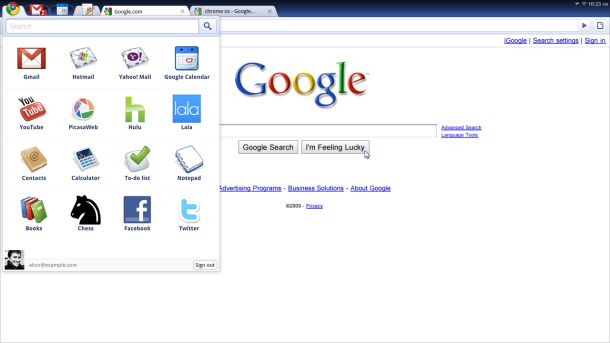 Demo Google Chrome OS Beta on a Virtual MachineVMinstall.com
FREE EXCLUSIVE TIPS
Enter your name and email below to get personal access to proven VMware, DevOps and Cloud tips...
Thank you.
Something went wrong. Please try again.